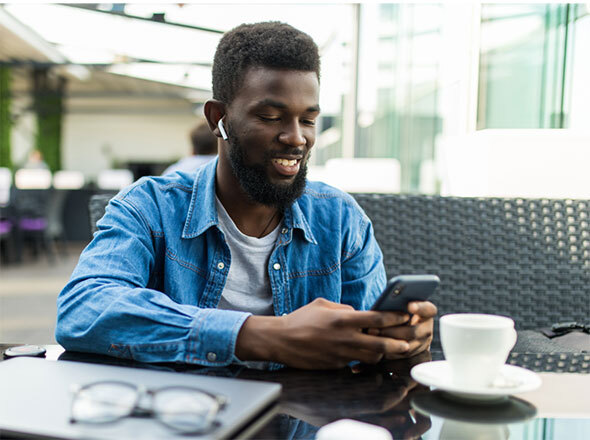 An intuitive, omni-channel experience
Enhance your customer experience with a mobile optimized portal that lets bill payers do more while freeing up your internal staff to focus on other, more pressing tasks. The Paymentus Self-Service Portal gives your customers the ability to view their account, quickly and securely manage online billing and payment settings, and access statement and payment histories.
With secured, saved payment information, customers only enter their payment information once. They can also sign up for email and text reminders, manage paperless settings, make a one-time payment, schedule a future payment or set up recurring payment options by credit card, debit card or electronic check.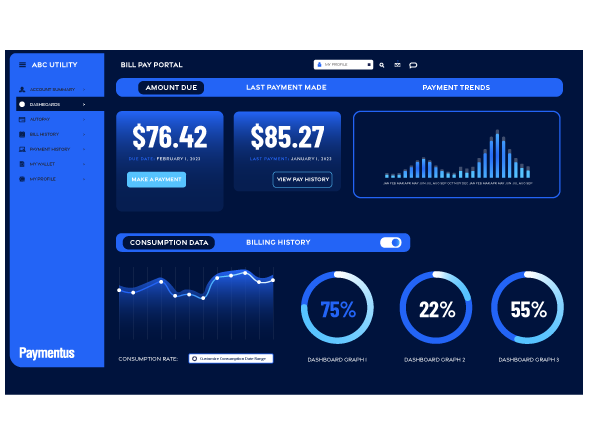 SERVICE BEYOND PAYMENTS
Go beyond billing, payment and communication with the X3 analytics add-on. This advanced capability integrates invaluable data resources directly into the bill-payment experience, helping your customers best track and manage every aspect of their account. View the X3 overview to see how Paymentus combines data and intuitive billing to deliver the ultimate customer experience.
Mobile accessibility leads to maximum customer adoption
Portal can stand alone or integrate with your business's existing website
Fewer calls to customer service
Increased customer satisfaction
Transactions protected and stored in the Paymentus Level 1 PCI-certified platform
EXPLORE MORE CAPABILITIES
Our unified platform delivers next-generation capabilities that are proven to accelerate revenue realization, simplify payment operations and improve the customer experience.