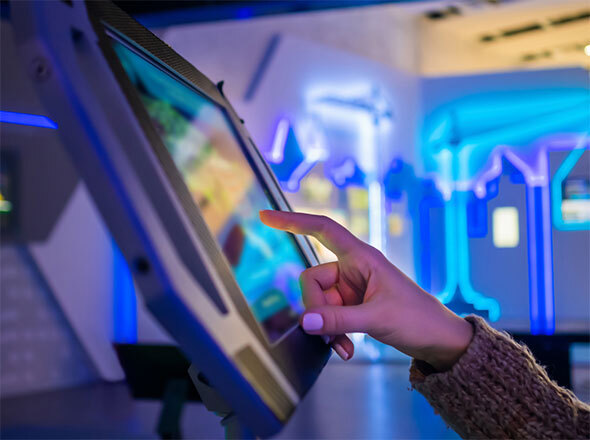 Kiosks make automated, unassisted payments easy
Bring a convenient, highly intuitive self-service payment option to your lobby. Our digital kiosk display serves as an extension of your brand, and can be used to familiarize customers with convenient, cost-saving electronic payments.
Plus, kiosks are part of the Paymentus eBilling and Payment platform — which means consistent usability for your customers and a single management interface for your staff, allowing them to easily track all payments from any channel: web, mobile, IVR or kiosk.
Kiosk Benefits
Automate walk-in payments to free up staff
Promote your web and mobile payment options
Improve customer satisfaction and retention rates
EXPLORE MORE CAPABILITIES
Our unified platform delivers next-generation capabilities that are proven to accelerate revenue realization, simplify payment operations and improve the customer experience.