Why FIs Need to Rethink the Loan Payment Experience
Consumers enjoy more payment choices, speed and convenience in just about every other aspect of their financial lives. Now, they expect the same from their loan payment servicers.
There's an exciting transformation currently happening within the payments industry: Thanks to a plethora of apps, services and new payment networks, consumers have more freedom and choice than ever when it comes to instant money movement and payments. They can send money to anyone, anywhere, in real-time at any time with a few taps on their phone. They can instantly move money from their account at one institution to another with one click. They can access and pay their bills instantly from their biller site or their financial institution site from their desktop, their mobile device, text message, PayPal, or Amazon Alexa.
When consumers have the ability to instantly, easily and seamlessly move money and make payments — whether that's moving money to other accounts, sending money to their friends and family members, or paying their financial obligations — it ultimately reduces their anxiety. This gives them peace-of-mind that their payment has been made and they can move on to the things they enjoy.
We've reached a moment where this level of choice, speed, and autonomy has hit an inflection point for consumers — it's no longer a bonus but a baseline expectation. An Aite-Novarica Group survey from 2021 found that 89% of consumers want more real-time payment options from their digital banking experience. People have realized that they should be free to easily and instantly move their money to anyone regardless of where it's kept, and have the option to pay with a method of their choice.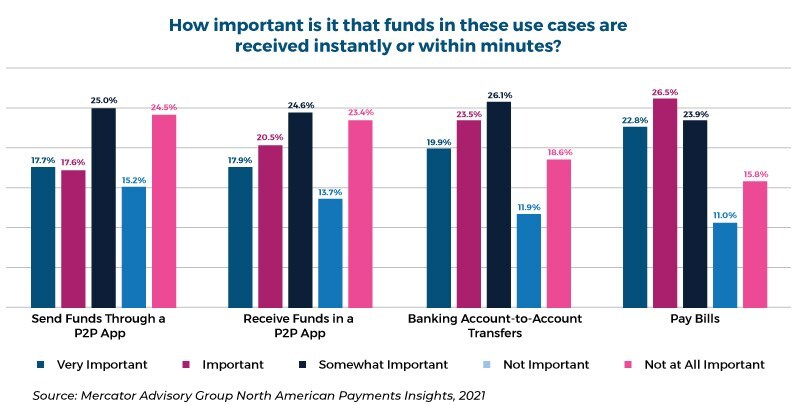 Despite this transformation, financial institutions are behind in modernizing the loan payment experience. It's time to take the payment choice, channel, speed and autonomy consumers are used to with making digital payments to the loan payment side. Whether that's an auto loan, a credit card, or mortgage, the days of consumers using a coupon book have passed. FIs have an opportunity to take that same omni-channel experience consumers have come to expect from shopping or paying bills, and bring a variety of real-time payment options through a variety of digital channels to the loan payment experience.
The substantial costs of outdated loan payments
So why should FIs start rethinking their loan payment experience now? Consumers are catching on to the fact that their FI's loan servicing payment options are incredibly dated. If the FI makes it complicated to accept and receive payments through coupon books or legacy loan payment systems borrowers may not consider them for their next loan — especially millennials, who are generally digital first. A 2021 J.D. Power study found that non-bank loan servicers saw a 17% increase in customer satisfaction, while banks only saw a 4% increase. What's more, J.D. Power notes that FIs' customer satisfaction scores were actually inflated by more modern services in other areas like bill pay and money movement — papering over their weakness in loan payments. What was once an area in which an FI could save is now costing them in two big ways: opportunity and overhead.
What's more, this dated experience — in which non-deposit customers can't easily pay their loan bill online, make payments using a variety of sources, and have their payments post in real time — is already adding up in overhead costs in the form of inbound phone calls. With a sub-optimal loan payment experience, FIs are practically inviting these costly interactions with their customer service representatives — a problem that only gets worse with scale. By giving the consumer more ways to pay, FIs avoid those costly interactions with their customer service teams.
How payment modernization drives consumer loyalty
In addition to saving on overhead costs by modernizing their loan payment experience, FIs stand to gain another avenue in which they can drive customer engagement and loyalty. Traditionally this is not a priority for loan servicing — your borrower is in debt to you, so it's not like they can easily take their money elsewhere. But in today's lending landscape, FIs that succeed in payment modernization solidify relationships with customers and position themselves to convert indirect borrowers into full-fledged customers, pursue more cross-selling opportunities and raise a customer's total lifetime value.
Loan payment modernization is a huge opportunity for FIs simply because there is currently an unmet consumer demand. "​​Only 38% of customers say they found the desired information on their servicer's website within the first two pages," a J.D. Power study on mortgage servicers reports. "When customers had to visit more than two pages, overall satisfaction declined 55 points." It's no surprise, then, that among the top factors customers would consider when it comes to switching lenders, "better/improved customer service" and "easy access to help myself to information about my loan," were right up there with competitive interest rates.
It's time for FIs to start seriously rethinking their loan payment experience. Consumers have come to expect a greater degree of choice, simplicity, speed, and transparency in their financial lives. We're in a rare window where banks and credit unions can see greater returns in customer engagement, reduced overhead, and market differentiation.
To learn more about how Paymentus can help your financial institution rethink your loan payment experience reach out and set up a time to talk today.