Raleigh's Roadmap to Payment Inclusivity
A recent PYMNTS.com study showed that only 72% percent of consumers cited essential services as a key reason for prioritizing one bill over another. This stat highlights the fact that utilities and municipalities cannot rely on being an essential service to get paid. Especially as this same study showed 14% of consumers prioritize their bills based on how easy they are to pay, which rises to 23% for Millennials (fast becoming the largest bill paying base).
The challenge, however, is that the definition of "easy" varies greatly among consumers. To meet this challenge and accommodate the payment preferences of all bill payers, billers must focus their efforts on achieving payment inclusivity.
Promoting Payment Inclusivity to Drive On-Time Bill Payments

Payment inclusivity is a necessity for all billers, especially in today's environment where many bill payers are having to reconsider their payment priorities. In its most basic form, it means offering more payment methods and channels to satisfy the diverse preferences and financial realities of all customers.
But achieving payment inclusivity is about much more. Leaving no customer behind relies on innovative approaches to expanding a payment platform and leveraging new technologies (e.g., digital wallets) to bolster traditional payment methods (e.g., cash).
What does payment inclusivity look like in practice? Recently, Raleigh Water, operating in the City of Raleigh, was honored with speaking at the 2023 Oracle Utility Users Group conference in San Diego for its inclusive, customer-friendly approach to utility billing. Let's take an inside look at how Raleigh Water worked with Paymentus to exceed its inclusivity goals and provide its customers with more ways to pay.
Raleigh Water Provides a Blueprint for Payment Inclusivity

As the capital of North Carolina and part of the Research Triangle (Raleigh, Durham, Chapel Hill), it's no surprise that Raleigh Water has consistently been at the forefront of payment innovation. But with a service population of about 600,000 people and approximately 200,000 metered customers billed monthly, the utility provider realized it needed to expand its payment offerings to ensure that its unbanked, underbanked and cash-preferred customers could enjoy the same payment convenience as its more digitally-preferred customers.
The emphasis on payment inclusivity was heightened by the Covid pandemic, which created a greater need for contactless payment options. With customers unable to pay their bills in person due to the pandemic and the city being short-staffed, Raleigh Water needed a way for its cash-preferred customers to continue paying their bills.
Raleigh Citizens Enjoy 15 Ways to Pay Water Bills

Working closely with Paymentus, Raleigh fast-tracked the implementation of three new digital wallet payments: PayPal, PayPal Credit and Venmo. The addition of these payment methods gave Raleigh Water customers 15 ways to pay their bills including traditional methods and newer methods such as Google Pay, Apple Pay and Amazon Pay.
The key, however, lies in how the Raleigh Water payment platform serves its entire customer base. Through the Paymentus partnership with PayPal, cash-preferred customers are able to digitize their cash by visiting local participating retail stores. Here, they can add cash to their PayPal accounts, which they can then use to pay their Raleigh Water bills. PayPal digitized cash not only adds a more convenient payment option for customers, it also helps to reduce cash bill payments Raleigh staff would have previously collected.
The initial results show that the implementation of digital wallets and alternate cash bill pay options have been popular additions to the Raleigh Water billing and payment platform: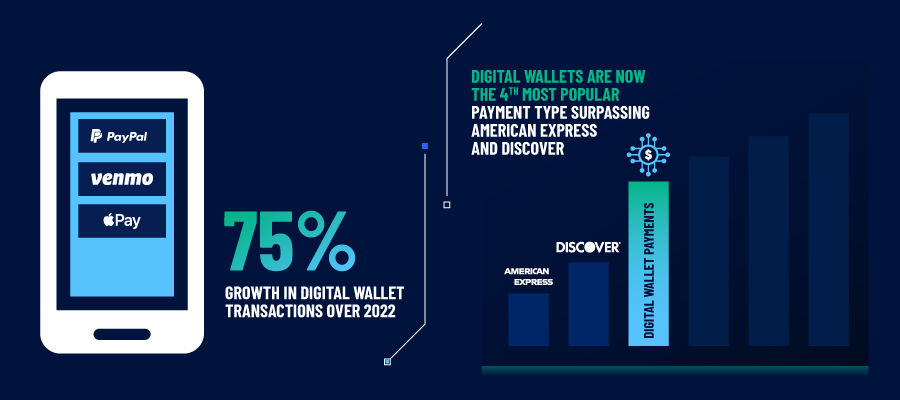 The Bill Better® Takeaway
Payment inclusivity and optionality are key components to the success of any billing operation. The success of Raleigh Water highlights what's possible when a biller takes a holistic approach to serving its entire customer base. By leveraging digitization to address the needs of its cash-preferred customers, Raleigh Water has set a new standard for customer service.
Billers must objectively analyze both their billing and payment platform, and the needs of their customer base to ensure every customer is accounted for and no bill payer is ever left behind. Raleigh's success can act as a roadmap.

Want to learn more about how your organization can promote greater payment inclusivity? Check out this on-demand webinar showcasing how the Paymentus omnichannel approach to cash bill pay gives underbanked, unbanked and cash-preferred customers the flexibility to pay on their terms.
2ibid