Loan Payments: A Hidden Opportunity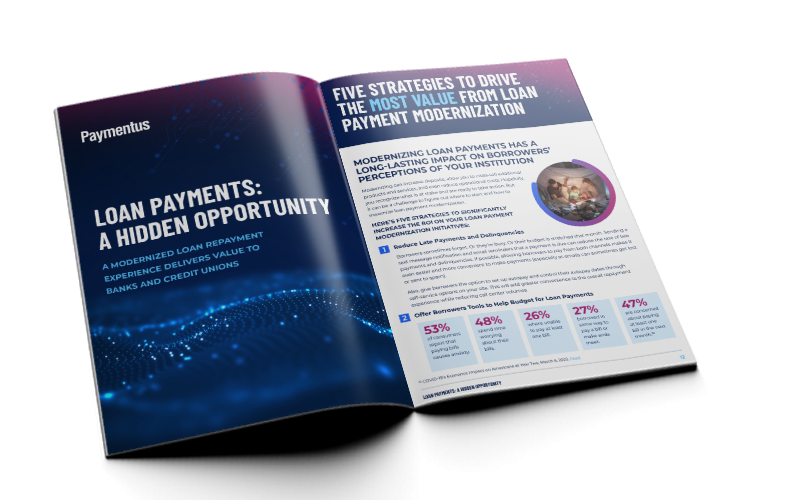 Turn your borrowers into
full-fledged customers
Loan interest is the lifeblood of any financial institution, but a modernized loan repayment experience can deliver value far beyond interest earnings for banks and credit unions.
This insightful and timely report from Paymentus details where banks and credit unions fall short of borrower expectations, and more importantly: strategies to combat this shortfall.
Download this white paper for an in depth look into:
The characteristics and expectations that define today's modern borrower
Must-haves for a satisfying loan repayment experience
How banks and credit unions can reshape repayment
Five strategies to maximize your loan payment modernization
There was a problem with your form submission. Please try again.