The Top Five Billing & Payment Priorities You Should Tackle Today
The return of football has got us thinking about what we like to call, the priority playbook. Much like football, the world of billing and payment has undergone a rapid transformation in the past few years – becoming faster, smarter and more challenging.
eCommerce experiences, in particular, have combined to force billers and their vendors to re-examine their tools, processes and focus areas in order to deliver all-pro offensive and defensive performances when serving their market.
The ability to meet shifting consumer expectations will not be found in set-it-and-forget-it solutions. Instead, it will take a dedicated, ongoing effort on the part of both the biller and their billing and payment partner, and a modern platform that provides more ways to pay, greater speed and frictionless security for your internal and external customers.
With the game clock running, here are five areas we recommend billers prioritize to maximize the efficacy of their solution and score big with consumers.
1. Adoption
Back in the days of leather helmets, before the forward pass was ever invented, football was all about the running game. And while today's games feature high-flying, aerial offenses, the running game is still largely the foundation for a team's success.
So it is with adoption. For all the next-generation technology involved in expanding billing and payment capabilities, one of the greatest drivers of success is also likely the oldest: marketing.
In many industries, billing is the most frequent touchpoint a biller will have with its customers. This presents a unique opportunity to promote everything from special offers to the adoption of more cost-effective payment methods and programs that can benefit both parties.
This is such an important part of biller success that Paymentus created an internal division dedicated solely to helping clients drive adoption. The Paymentus Client Adoption Success Team (CAST) is our complimentary, full-service marketing agency that provides comprehensive marketing materials for clients to meet their adoption goals.
These materials have helped clients achieve adoption increases far exceeding industry standards, including a leading utility achieving a 270% increase in digital transaction volume following a CAST-created incentive campaign.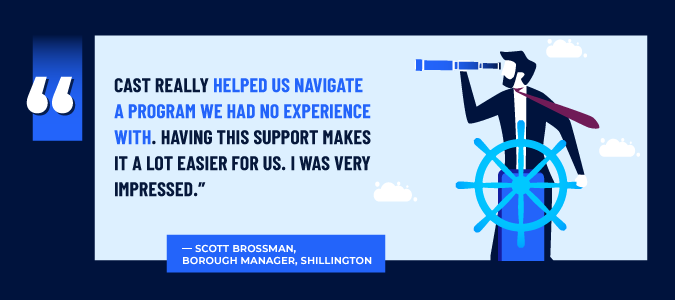 The key here is to take advantage of your many customer touchpoints with clear and concise messaging. Bill inserts, web banners, social posts and lobby signage are just a few areas you can use to drive action. Billers should also consider campaigns that run for three months at minimum, with the ability to update messaging as needed. This will keep things fresh and prevent "banner blindness."
2. Engagement
Before the ball is ever snapped, the team must huddle up to get the play call from the quarterback. Poor communication here means a false start, a receiver who runs the wrong route or an offensive lineman missing a block.
In our world, poor communication (or a complete lack thereof) can lead to something worse than a five-yard penalty.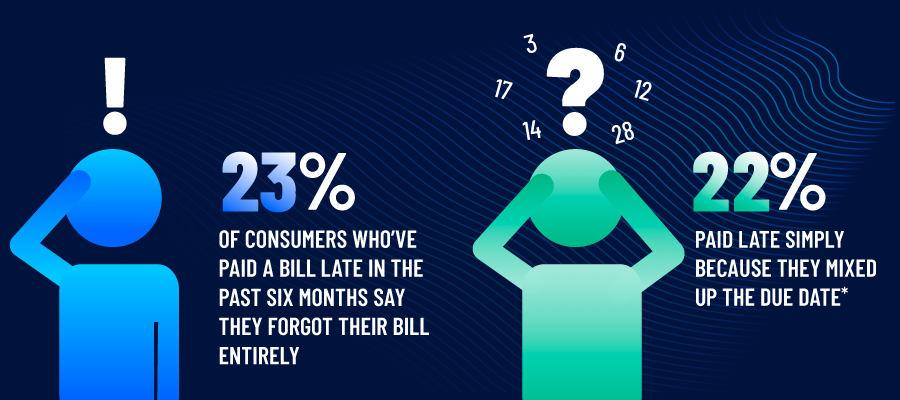 Is this the fault of the customer? Not entirely.
Our internal data shows that sending important reminder notices at key points during the billing and payment cycle can reduce delinquencies by up to 50%. This relies on deploying a platform that offers customers the optionality of receiving automated payment reminders and advanced notifications in a variety of ways including voice, text and email.
Paymentus has strategically designed its solution to be a billing, payment and communication enabler for billers. Not only does this allow customers to receive personalized, up-to-date information and actionable notices, it also earns their loyalty by positioning your organization as a partner in helping them best manage their financial obligations.
3. Satisfaction
If you're a football team that wants to sell tickets and keep the stands packed, you better keep those fans happy. Fans like rooting for a winner and customers love paying billers who go out of their way to make life easy.
Customer satisfaction is a key indicator of billing success, whether yours is a competitive market (e.g., insurance, telecom, healthcare) or not. Happy customers are loyal and likely to prioritize paying your bill sooner – it's just a matter of discovering what makes them happy and delivering.
For some, intuitive experiences that simplify the act of paying a bill are enough to keep customers satisfied. Others may prefer automation or alternative payment methods such as digital wallets. Whatever drives them, billers must approach their billing and payment solution with the mindset that it will make their customers' lives easier.
Recently, our work with a leading telecom showcased the power of a modernized payment experience. Driven by a desire to increase its customer satisfaction scores, the company promoted AutoPay while simultaneously deploying PayPal, PayPal Credit, Venmo and Walmart Bill Pay as payment options.
Customers were quick to adopt these new modern methods, helping the telecom increase its Net Promoter Score from a -3.2% to a 39.7% and earn a customer satisfaction score of 96%.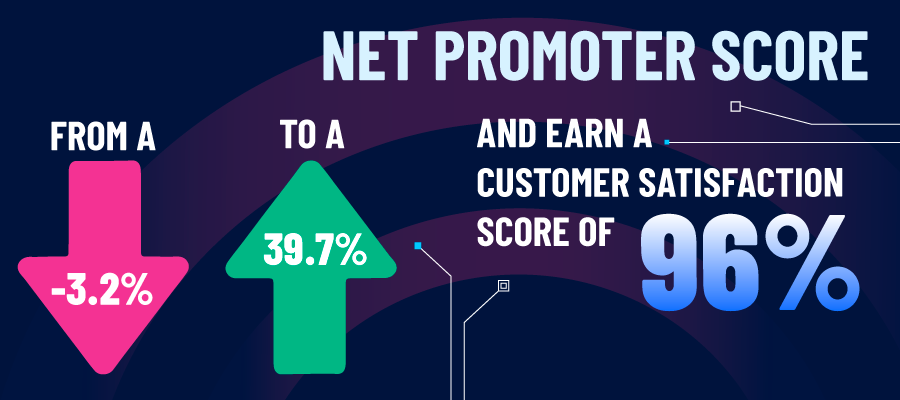 4. Security
In the world of football, security can mean many things: keeping your quarterback protected, keeping the ball protected or keeping your end zone protected. In our world, it's about keeping your customers, their sensitive data and your platform safe.
Security is table stakes, right? Sure, but remember that every company that has encountered a security threat thought they were protected from a problem like our Monster Stinger. Just because it's table stakes doesn't mean it won't require continued work from an experienced partner to uphold payment security and compliance standards.
The challenge of payment security is heightened by the demand for greater payment optionality. Offering more channels is great. Securing all channels is something altogether. That's yet another reason why an all-inclusive platform delivered by a single vendor is preferable to a piecemealed, cobbled together solution.
Another caveat to security lies in how it can be applied to enhance an experience rather than detract from one. Security can often add friction to a payment process, impacting a customer's view of the experience. Some friction, such as multi-factor authentication, may be necessary. But patented features such as Secure Service® IVR and Secure Service® SMS provide a blueprint for seamless security.
Customers looking to make a payment by phone enjoy the benefits of a real-time employee interaction, while being able to enter their payment card details themselves, keeping sensitive information concealed from the agent. The PCI-compliant solution removes the biller's compliance burden. Billers gain a secure capability that also increases satisfaction.
5. Usability
If there's one thing that defines today's football it's complexity. Coaches work around the clock to ensure their opponents are always confused and caught off guard. The trouble is, sometimes their schemes are too complex and when players aren't perfectly aligned, it often leads to a big play…for the other team.
The role of your billing and payment solution should be thought of as an enabler of payments, not simply a collector of them. Clunky, outdated experiences can hinder and frustrate customers, especially when they're offered limited choice in how they can view and pay their bill.
Billers must focus on intuitive solutions that are easy to navigate and provide the same experience regardless of channel or device. A digital wallet payment on a mobile device must be as easy as a credit card payment made on a desktop. The same goes for cash payments, where customers relying on cash still expect their payment to be modern and simple.
We have a saying at Paymentus: the easiest bill to pay gets paid first. 23% of Millennials identified the ease of making payments as a key factor in the decision-making process of which bills to prioritize.** It's safe to assume that if Millennials prioritize ease over essentiality in payments, even younger generations of digital natives will likely feel the same – if not more so.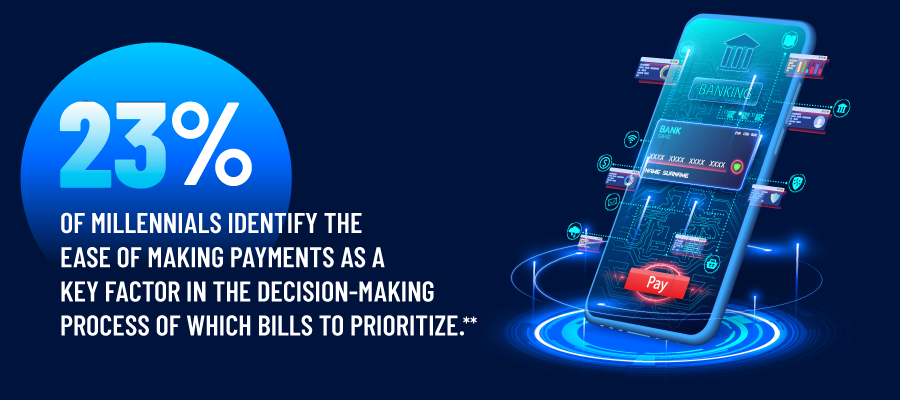 The Paymentus solution is natively built from the ground up to ensure seamless usability across the entire platform for all users. When judged against eight leading vendors, a leading financial analyst firm rated Paymentus as the top EBPP provider for Product Features, thanks in large part to overall solution usability and functionality.
Want to tackle your biggest priorities with one solution? Let's talk! Contact us today to see how Paymentus can help you achieve your goals.
**PYMNTS.com, How Consumers Decide Which Bills Get Paid and Which Bills Ge tSkipped, January 2023